Shopping Cart
Your Cart is Empty
Thank you for your business!
You should be receiving an order confirmation from Paypal shortly.
Exit Shopping Cart
Click Here to Add a Title
Pain that lingers for 6 months or more is different from sudden onset acute pain. Acute pain should be evaluated by your medical provider to rule out a potentially dangerous source.
Chronic pain, on the other hand, has a few components - sensory, behavioral habits, and psychological processes which arise from persistent nocioreceptor (pain receptor) stimulation.
Below is a video created by Lorimer Moseley and David Moren.
Professor Lorimer Moseley is a clinical scientist investigating pain in humans. After posts at The University of Oxford, UK, and the University of Sydney, Lorimer was appointed Professor of Clinical Neuroscience and Chair in Physiotherapy at the University of South Australia. He is also Senior Principal Research Fellow at NeuRA and an NHMRC Principal Research Fellow.
David Moen is a physiotherapist and go-getter developing education tools and treatment pathways for people with pain.
Based at Form Physiotherapy in Adelaide, his group offer clinical treatment for chronic pain, Skype-based pain treatment, and professional development courses for clinicians. His group are working hard to improve public awareness of modern pain. Learn more about persistent pain.
Tame the Beast - Video created by Lorimer Moseley and David Moen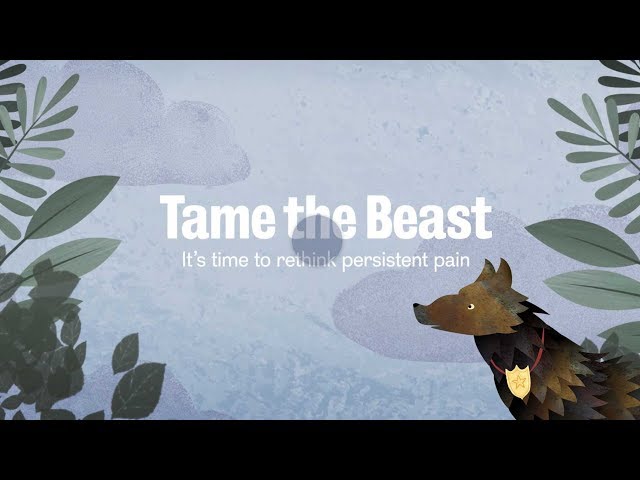 /